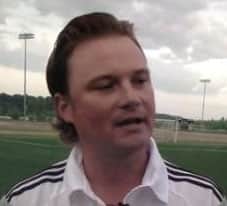 Sam and Brian are an unbelievable asset to me personally and the multiple businesses I run. No matter what technology or digital project I throw at them; they can always handle and always shoot me straight and make sure I understand it in regular language. I honestly don't know where our companies would be today without "the boys" because they power all things digital and we have a blast doing it.
Pete Fusz: Lou Fusz Automotive

I get email after email, call after call from companies claiming they can make my SEO better. Well I am not interested in anything these marketers tell me because I have Alec Design doing my work. These guys are not only on top of the game, they convey to me options as they see fit. I was using a larger national operation before going to them, I now spend less and get better and more with "the guys" at Altec.
Leo Anglo: Vincent's Jewelers

Great Company! The folks at Altec Design have been instrumental in building a secure system to house our schedule and monitor our patient care. They always have our best interest in mind and we continue to call on them for advice whenever we can!
Dr. Shawn Bradley: St Louis Mens Clinic

Altec did a great job on our site. We were not 100% sure initially what all we needed to do to get our business online. Altec Design sat down with us a went over each step we needed to accomplish to get our website completed. Between our thorough understanding of our business and their technical know-how we ended up with a site that is the envy of our competition. Thanks a lot guys!
Dr. Candice Coffey: STL Back Care Clinic

As a fledgling startup trying comprised of two guys with zero technical/web skills, Sam helped hand hold us through the early stages of securing a website and developing an effective and simple site to communicate our businesses value proposition. He helped set up company emails, and pointed us to some great tools for other business assets (newsletter, analytics). They made everything in the process simple and easy.
Mike Sale: Brew Bracket

My experience with Altec Design has been awesome. They worked to accommodate my needs above my means at the time, and they built a website I was very happy with. It helped take my business to the next level!
Mike Oldroyd: Mike Oldroyd Comedy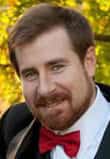 The guys at Altec really know how to communicate their knowledge and expertise on a human level. I've worked with other web design companies in the past and they may as well have been speaking Latin. Altec worked with me on our project with the care and patience you'd expect from a friend or family member. The projects we have partnered on are successful mainly because I understand all the steps and trust in Altec's experience.
Max Zofness: Zofwel Student Exchange