Overview
When Kanbe's first approached Altec Design their website was a standard template site from SquareSpace. With their business growth accelerating they had outgrown their current website and were looking to upgrade the site to perform well across desktop and mobile devices, and they wanted to add better donation functionality. This is a common theme with many of our clients, its great to use a generic site builder to build a quick website when your company is first starting out, however once you have begun to grow it can quickly become apparent that you need more flexibility than what comes with a generic 3rd party CMS system like SquareSpace. After a consultation with our development team Kanbe's awarded Altec the project and outlined the following project goals:
Setup a new donation form that integrates directly with Bloomerang, Kanbe's donation management software
Fix the onsite page Meta info so that their site showed proper descriptions & titles in search results
Highlight volunteering and donation options by using a vertical scroll which follows users down each page
Work directly with Kanbe's staff during onsite training sessions to teach key staff members WordPress Admin tools
Building The New Website
During the initial proposal phase Altec had presented two options to the Kanbe's Team. The first option was for Altec to design and build a custom WordPress theme. The second option was for Kanbe's to pick out a pre-built WordPress theme and have the Altec engineers install and customize the theme. Kanbe's chose the less time intensive option of selecting a pre-built theme and having Altec make a small list of updates and improvements to the theme. The total build process took 10 weeks to complete and the final cost was kept under $15,000 for the whole project, which meet the budget needs outlined by the client.
Updating DNS
With the new WordPress theme installed & configured exactly to the specifications outlined by the Kanbe's management team it was time to activate the new company emails + move the site to their new dedicated server. The Altec Dev Ops team worked directly with Kanbe's to make all of the necessary DNS changes. We were able to get the new site live with less than 30 minutes of downtime during the entire change over. Within 48 hours the website had been completely re-indexed.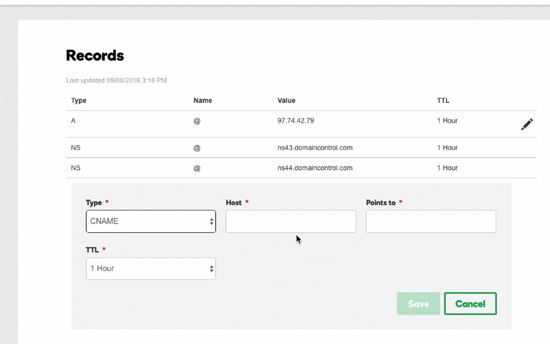 Ongoing Wordpress Management
To help ensure Kanbes never has to go through the scary process of getting their website hacked they also inrolled in our WordPress Management program. We are experts at keeping wordpress sites up and running, our WordPress management plans include:
Offsite Backups
Plugin Support/Maintenance
Wordpress Core Updates
Theme Support/Maintenance
Daily Security Audits
Advanced Site Caching & Load Optimization
Hear What Our Clients Think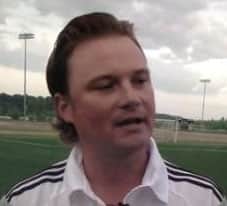 Sam and Brian are an unbelievable asset to me personally and the multiple businesses I run. No matter what technology or digital project I throw at them; they can always handle and always shoot me straight and make sure I understand it in regular language. I honestly don't know where our companies would be today without "the boys" because they power all things digital and we have a blast doing it.
Pete Fusz: Lou Fusz Automotive

I get email after email, call after call from companies claiming they can make my SEO better. Well I am not interested in anything these marketers tell me because I have Alec Design doing my work. These guys are not only on top of the game, they convey to me options as they see fit. I was using a larger national operation before going to them, I now spend less and get better and more with "the guys" at Altec.
Leo Anglo: Vincent's Jewelers

Great Company! The folks at Altec Design have been instrumental in building a secure system to house our schedule and monitor our patient care. They always have our best interest in mind and we continue to call on them for advice whenever we can!
Dr. Shawn Bradley: St Louis Mens Clinic

Altec did a great job on our site. We were not 100% sure initially what all we needed to do to get our business online. Altec Design sat down with us a went over each step we needed to accomplish to get our website completed. Between our thorough understanding of our business and their technical know-how we ended up with a site that is the envy of our competition. Thanks a lot guys!
Dr. Candice Coffey: STL Back Care Clinic

As a fledgling startup trying comprised of two guys with zero technical/web skills, Sam helped hand hold us through the early stages of securing a website and developing an effective and simple site to communicate our businesses value proposition. He helped set up company emails, and pointed us to some great tools for other business assets (newsletter, analytics). They made everything in the process simple and easy.
Mike Sale: Brew Bracket

My experience with Altec Design has been awesome. They worked to accommodate my needs above my means at the time, and they built a website I was very happy with. It helped take my business to the next level!
Mike Oldroyd: Mike Oldroyd Comedy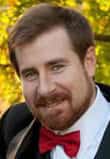 The guys at Altec really know how to communicate their knowledge and expertise on a human level. I've worked with other web design companies in the past and they may as well have been speaking Latin. Altec worked with me on our project with the care and patience you'd expect from a friend or family member. The projects we have partnered on are successful mainly because I understand all the steps and trust in Altec's experience.
Max Zofness: Zofwel Student Exchange